On the day after the exciting competition in Arequipa, the group headed to Lima for the next leg of the tour - Peru hosted two competitions during the tour. The competition in Lima was held in a city park, and it was the first (sort of) outdoors competition in which I have ever competed. The event took place inside a giant blue tent, with grandstand seating and an enormous stage. On the first evening of the competition, Juan Pablo attempted the 1 hour megaminx guinness world record, and solved 81 megaminxes. This was held at the same time as MultiBLD, and so those competitors were slightly distracted by the loud music and applause - I just watched and judged. It was definitely a special day for the Huanqui family, as Gianfranco had already broken the 3BLD world record single twice, earlier on in the day.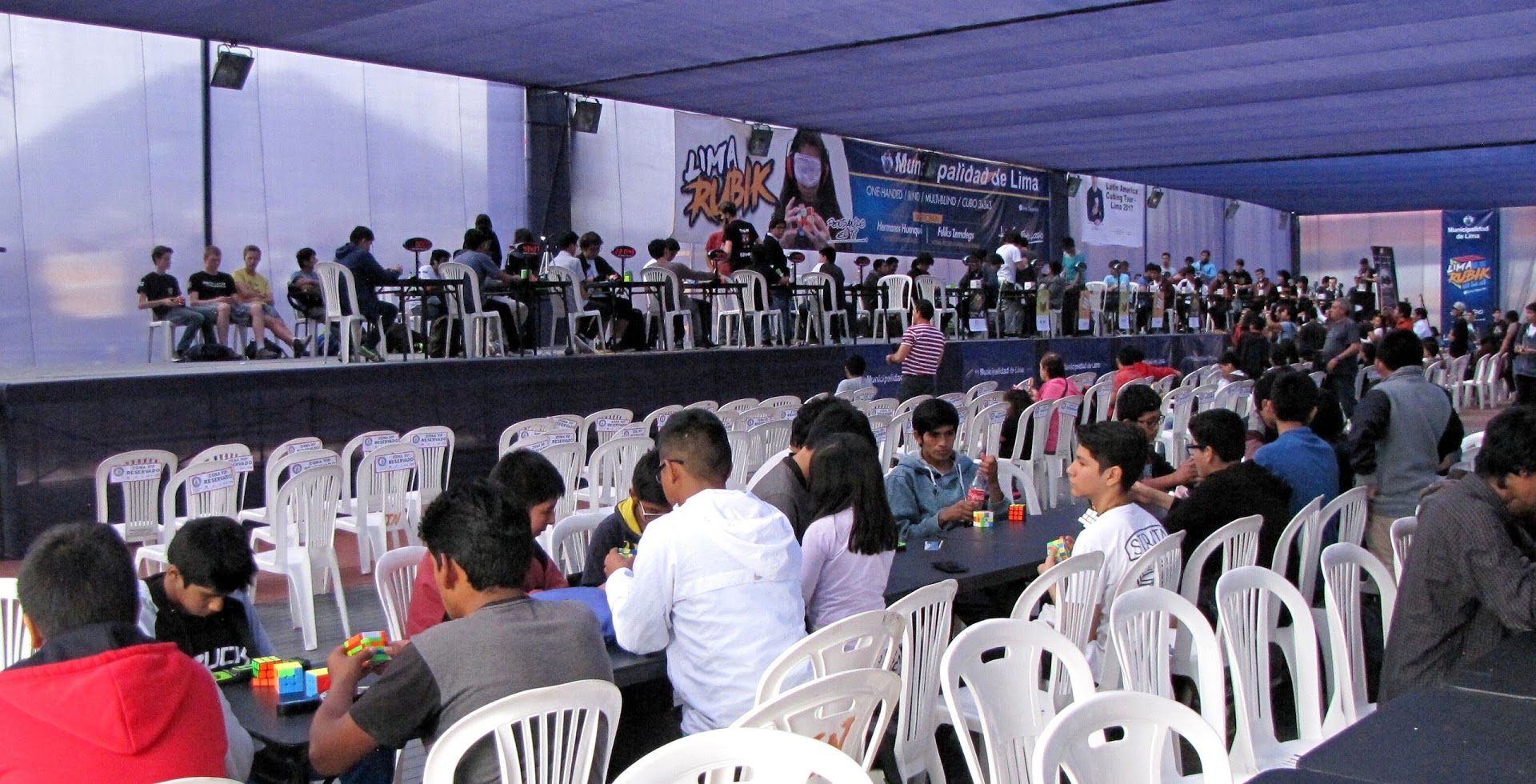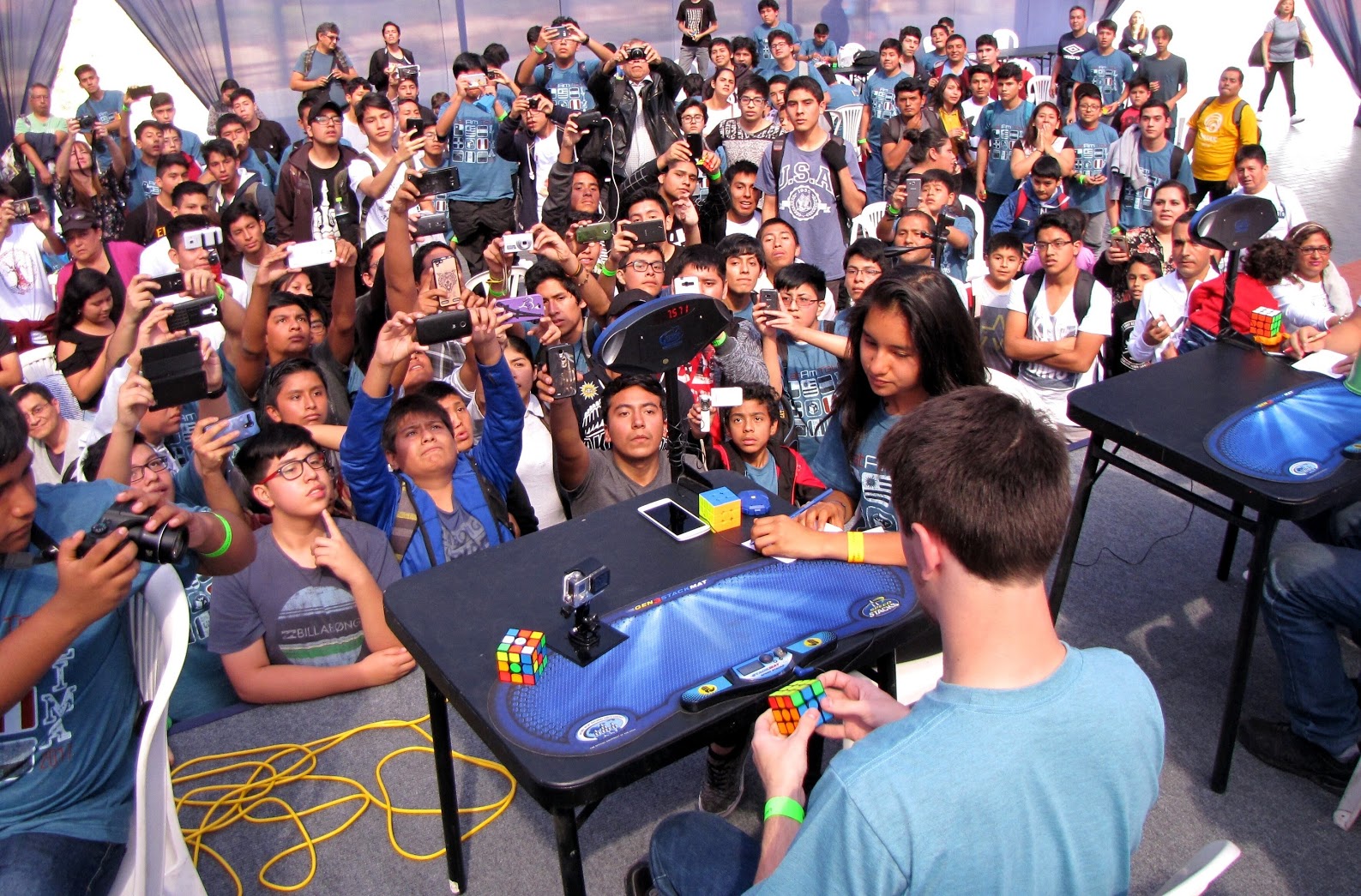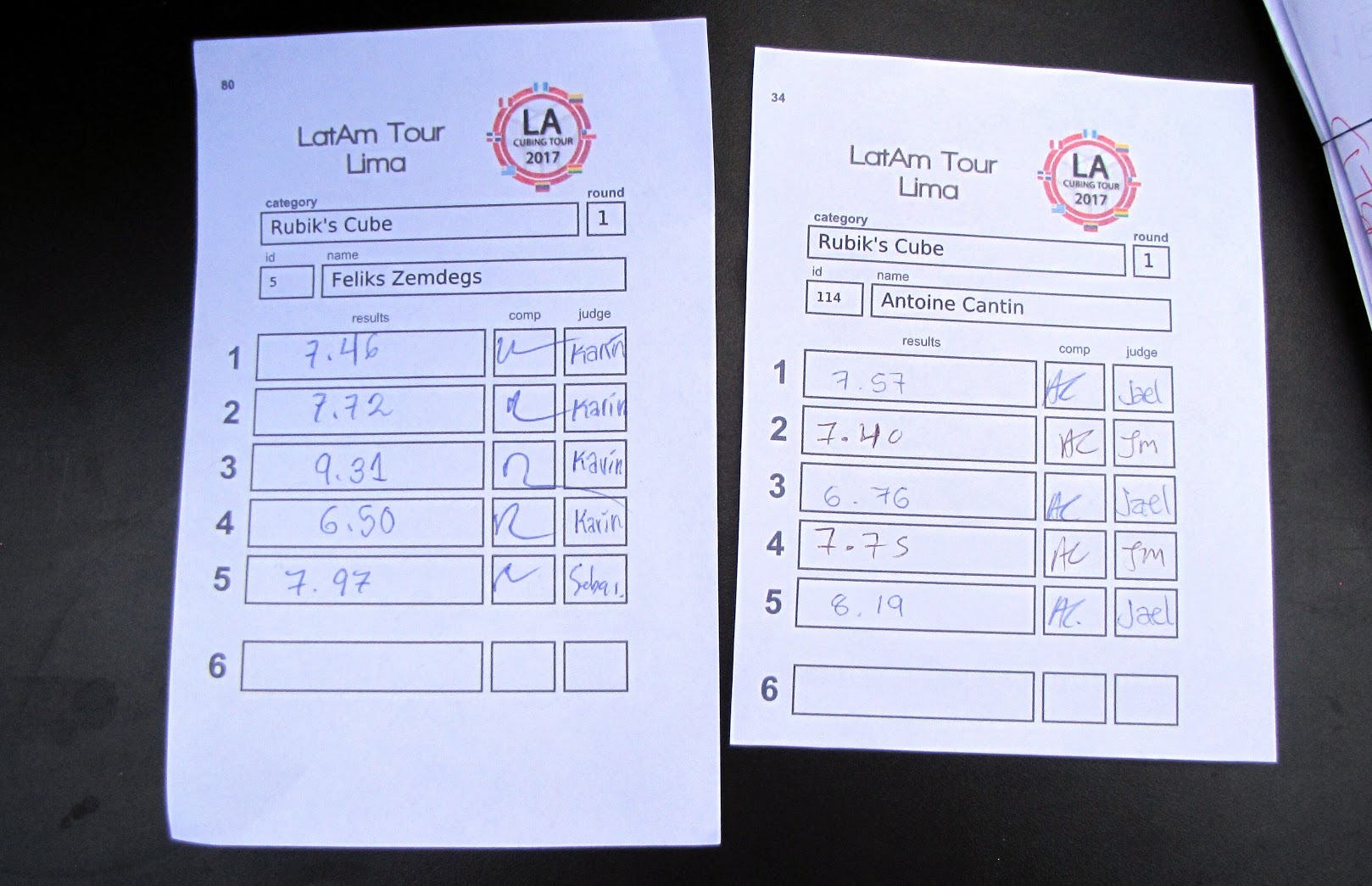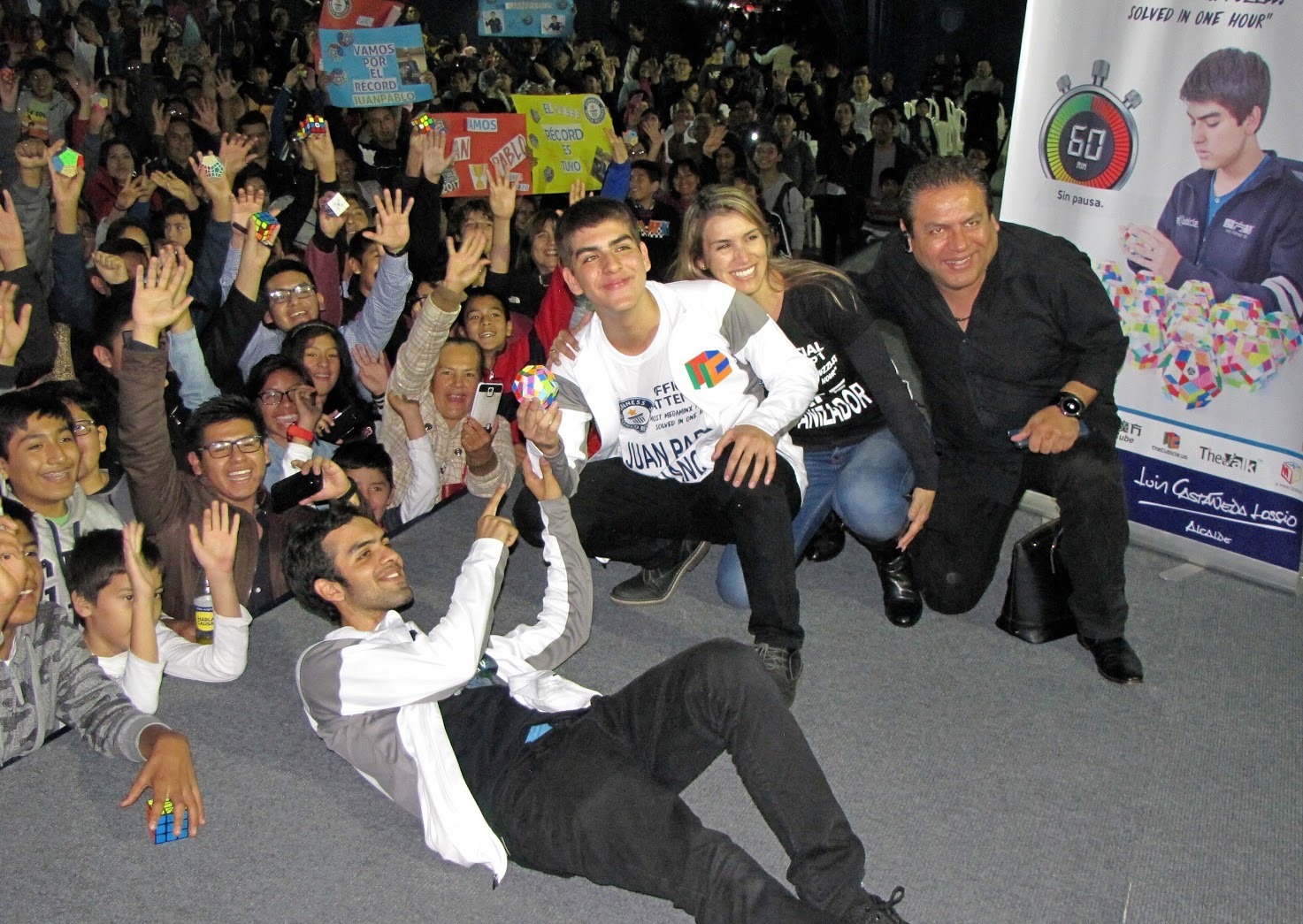 By this stage, the competitions were flying by and days were merging with one another. We had a nice rest day on Monday, visited different spots around the city of Lima, and then went to the Huanqui's house for a fantastic BBQ dinner. It was on Monday that James and I played yes/no teamBLD, and set an UWR of 1:32 (yay making up categories). This is just like regular teamBLD, except the caller can only say yes and no, whilst the solver asks questions throughout. We tried a few things and optimised it slightly, but I'm sure sub 1 and beyond is easily achievable if people want to actually spend time on this.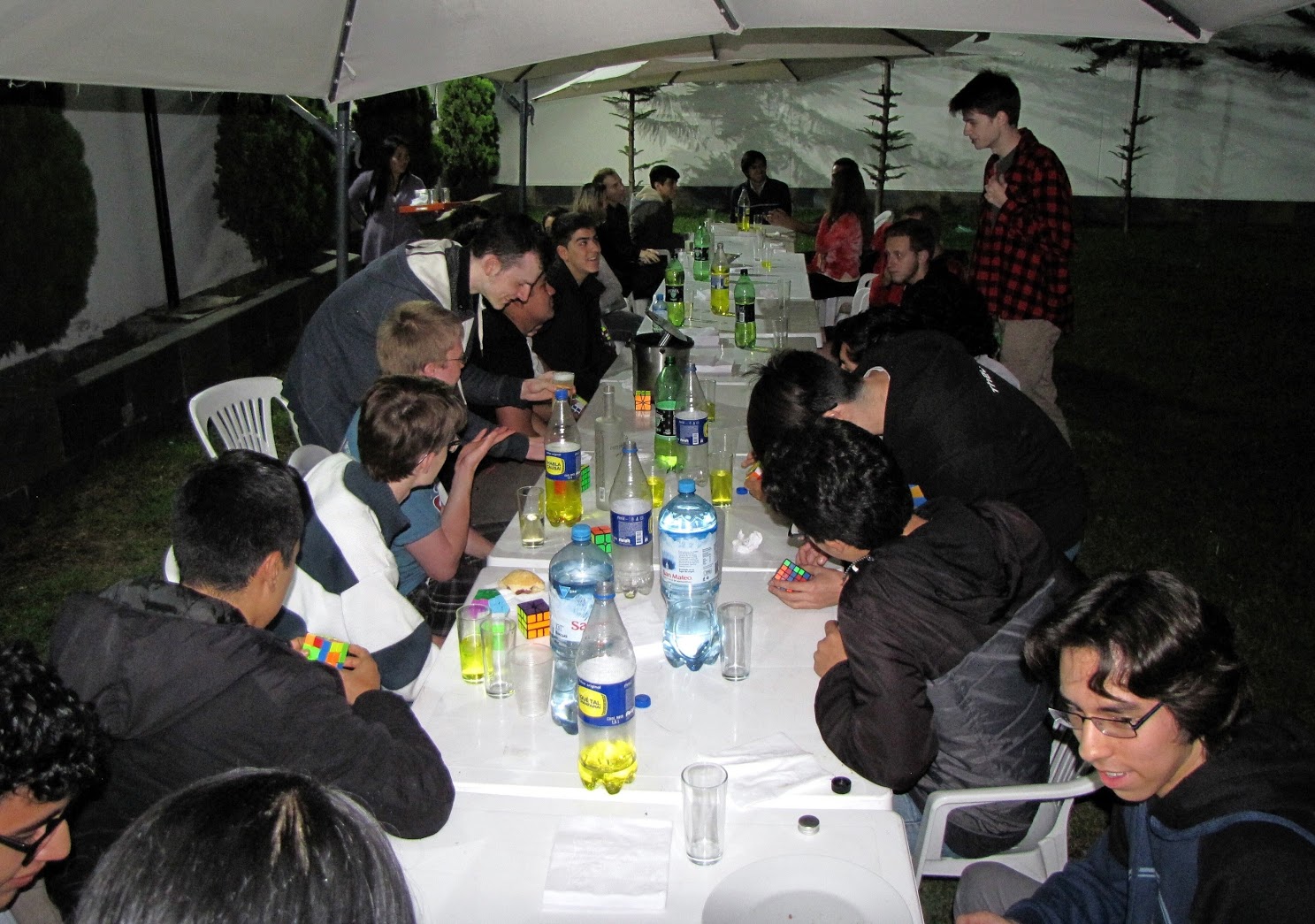 On the following day, we flew to Bogota, Colombia, and then drove to the city of Chia. This was a mid-week competition, which was held on Wednesday and Thursday. On the first morning, I got my 5.97 average, so I was pretty relaxed after that and was able to enjoy the entire comp without many worries or nerves at all. On the Sunday morning, I decided to pull out my Wushuang 5x5 just to test it out, because I hadn't been very happy with my 5x5 performance throughout the tour. Turns out all I needed was a new cube, as I somehow posted a 47.4 average of 12 at 8am in the morning. Fortunately I was able to carry that form into my official averages as well. Unfortunately we didn't get to see very much of Colombia, but the food, hospitality, and community were awesome.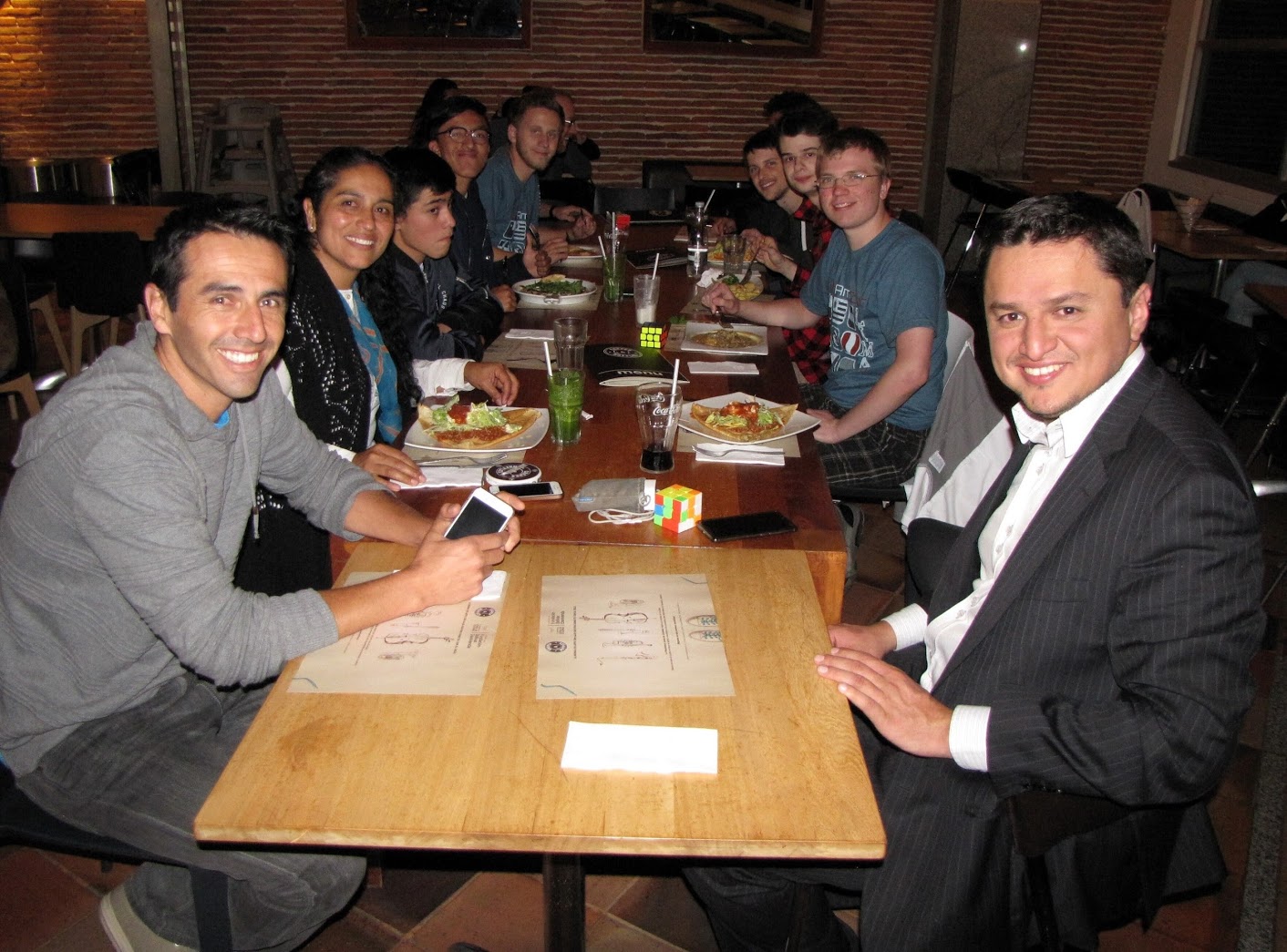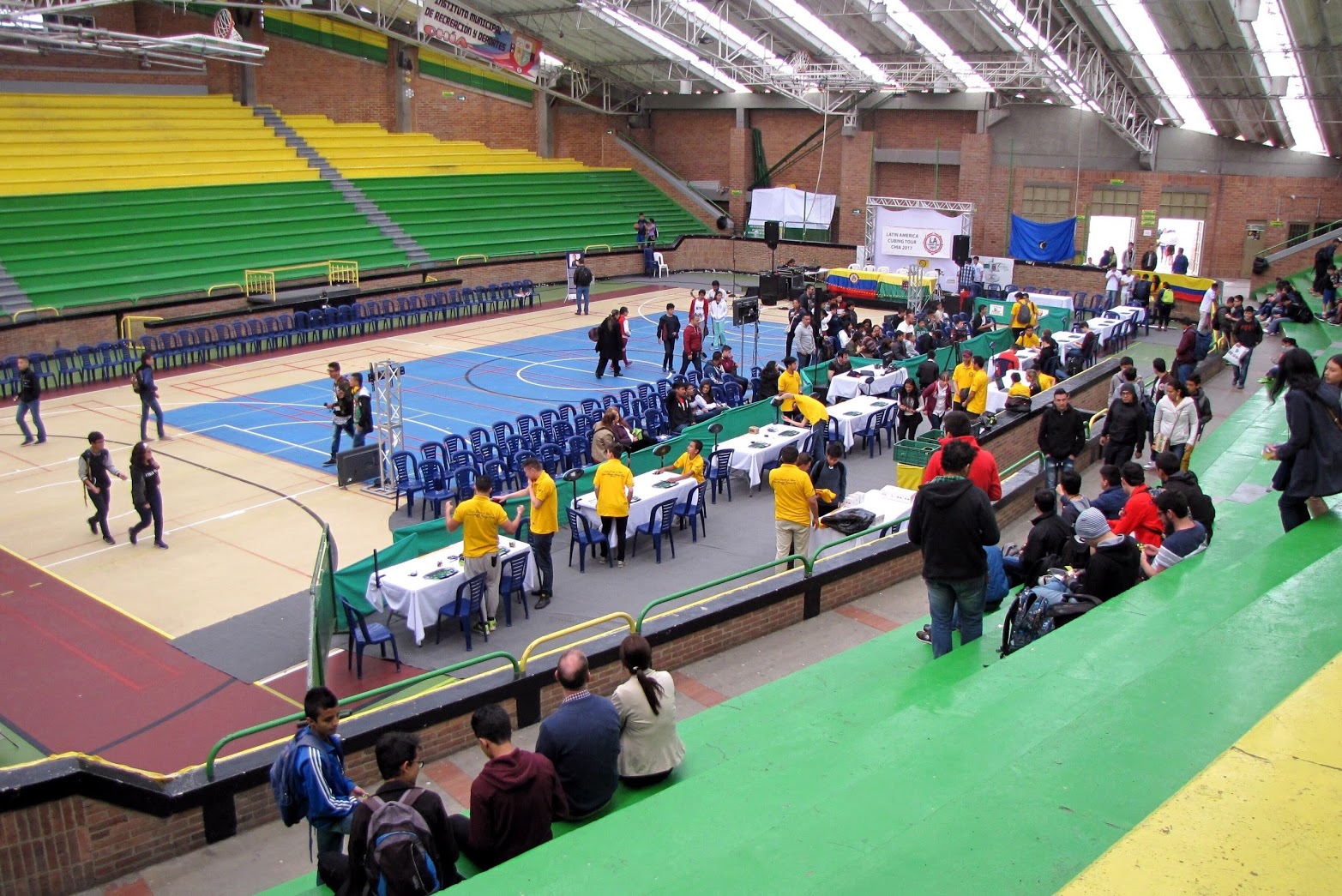 The tour was now accelerating towards the finish line, and it was at this point that Jay and Natan both departed us to head home, and the remainder of the group split up to travel to Guatemala and Venezuela respectively. Jeremy, James and I were lucky enough to have afternoon flights to Guatemala City, whilst Antoine, Claude and Oliver had to wake up at around 3am to fly to Venezuela. 
Antoine Cantin has kindly written a few words about his adventures in Venezuela, here they are! :)
When people ask about what I did this summer, the different places elicit all kinds of reactions, but none quite like Venezuela. In fact, my brother has a Venezuelan colleague at work and upon hearing I was doing a tour in Latin America immediately said "Please tell me they're not going to Venezuela!" 
Indeed, it was quite an adventure, but certainly fun one. The first challenge of getting into the country took several more hours than expected, then there were the countless police checkpoints where we were searched and questioned once we had already entered. I'm very happy that I had my cube with me all the time to impress the appropriate authorities ?
Not to mention the insanely devalued currency constantly changing value. In any case, I am very grateful to Oscar for having ensured we got in (and out) safe and sound. All those complications aside, the community was very welcoming and it was great to be included in all the Venezuelan activities they had planned for us. Of course the home cooked food was delicious, and they helped me expand my vocabulary with some local slang ?
Competition wise I did okay in everything, winning all but one event for my fifth time (still no sweep for me). The winning average of 2x2 was 2.12 by Rafael Sanchez which I wouldn't have beaten in any case, and one of many NRs set that day, so I'm very happy for them!
All in all, it was definitely an unforgettable experience and certainly one of the highlights of the tour that I will share with people for years to come!
Arriving at the airport in Guatemala was pretty special - we were greeted by a party of around 30 speedcubers with a huge welcome sign, at a pretty quiet airport. We briefly dropped off our things at a hotel and it was back out to dinner and more cubing. The Guatemala leg of the tour included many cubers from various nearby countries, including Costa Rica, Honduras, Nicaragua, El Salvador, and even Mexico. Unfortunately Claude and his camera were over in Venezuela, so I don't have too many photos from Guatemala.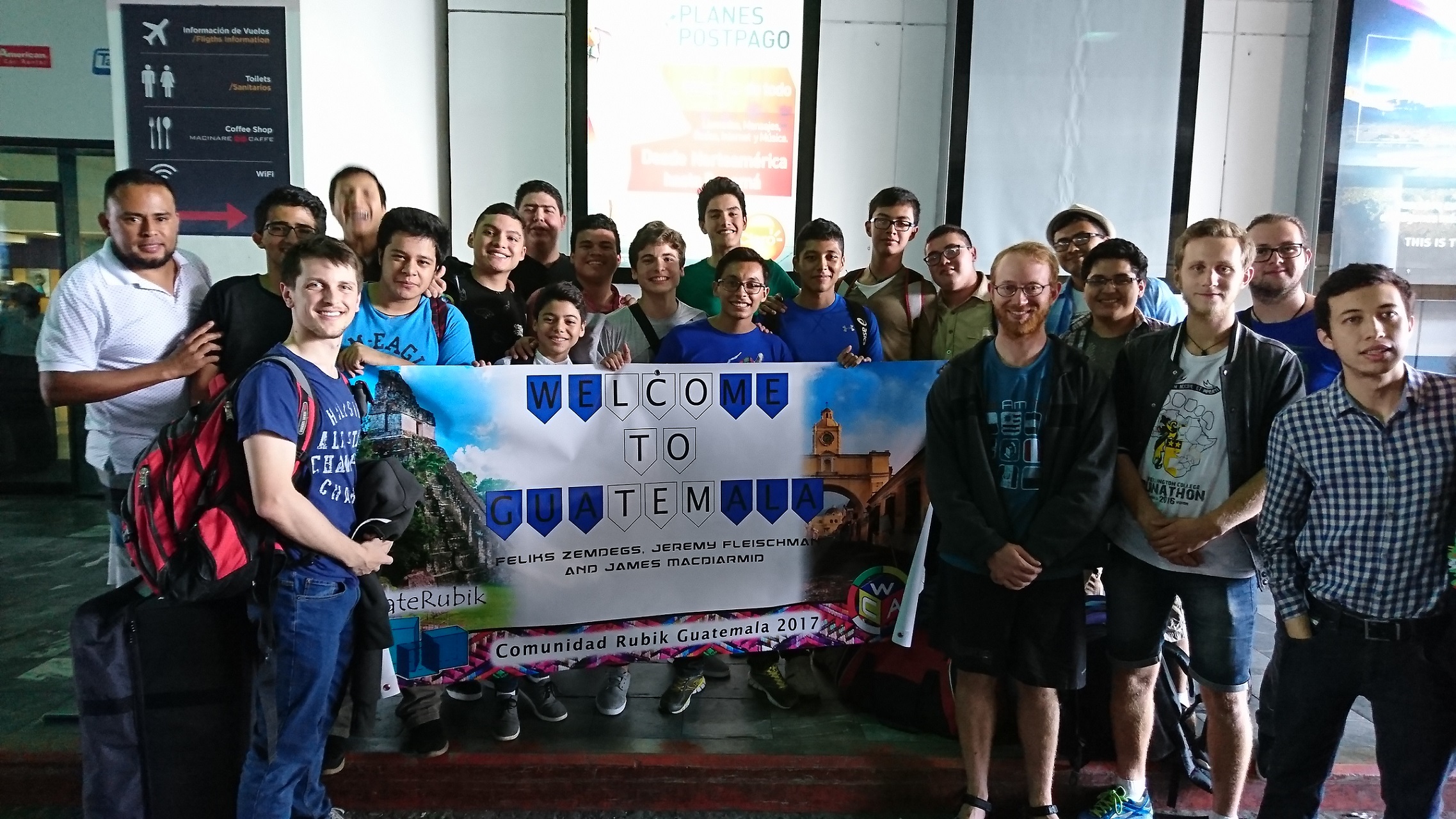 The competition was held over the weekend - at this point we had stopped keeping track of the actual days though. I managed to get a few really nice 3x3 averages (6.23 and 6.38) at the competition, as well as a pb BLD mean, which I was quite happy with. At the competition they had posted pieces of paper with all of the Guatemalan national records on the back wall, and a great deal were broken throughout the weekend, to much applause. 
Unfortunately we couldn't stay very long in Guatemala either, but we definitely made the most of the time we spent there, with great food and company on all three nights. On the Saturday night after the competition we spent a few hours at a really cool outdoor mall - Paseo Cayala. 
Early (like, 4am) on Monday morning it was off to the airport for our three flights to Santo Domingo, for the last experience of the tour. Having looked online at pictures and read a little bit about the history of the city, I was really excited to hit the Caribbean sea as a nice way to end the trip. We were lucky enough to be staying in the Ciudad Colonial, a UNESCO world heritage site, featuring a collection of buildings from the 16th century - we stayed in an apartment just across the road from the ruins of a 500+ year old hospital.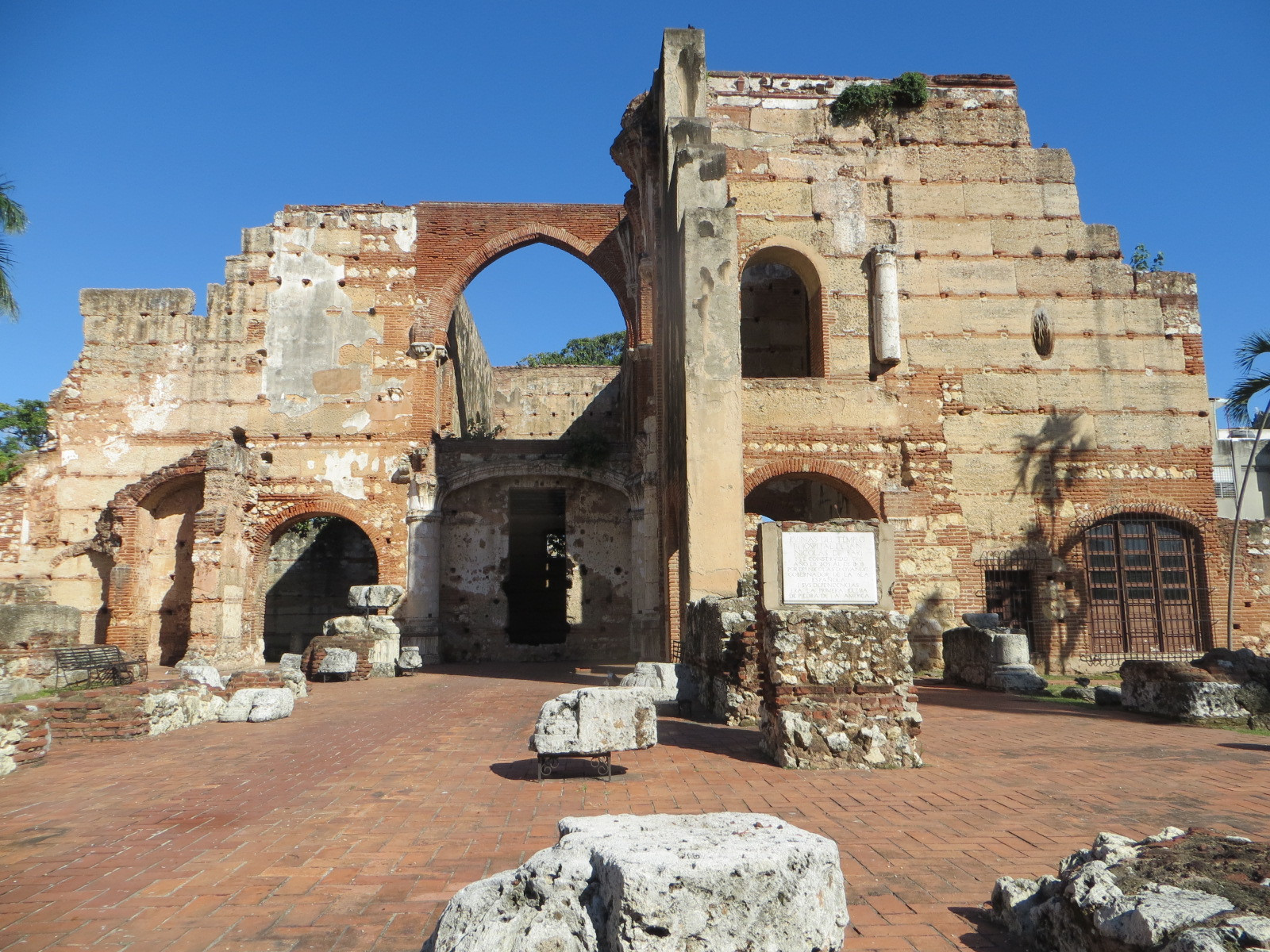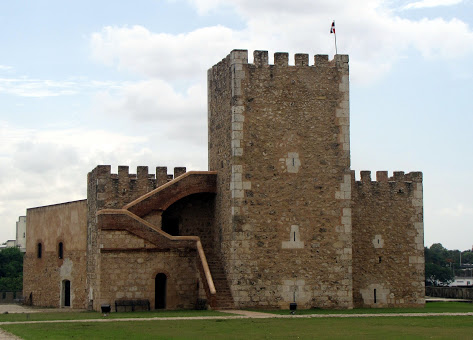 Believe it or not, we had a spare day which didn't involve competing or travelling, and so on the Tuesday we spent a bit of time wandering around the historical sites, and then it was off to the beach for the rest of the day. I was more than happy to go along with this plan. The guys from Venezuela came straight to the beach from the airport, and we basically just parked ourselves at a couple of tables and ordered food and drinks until we were more than content.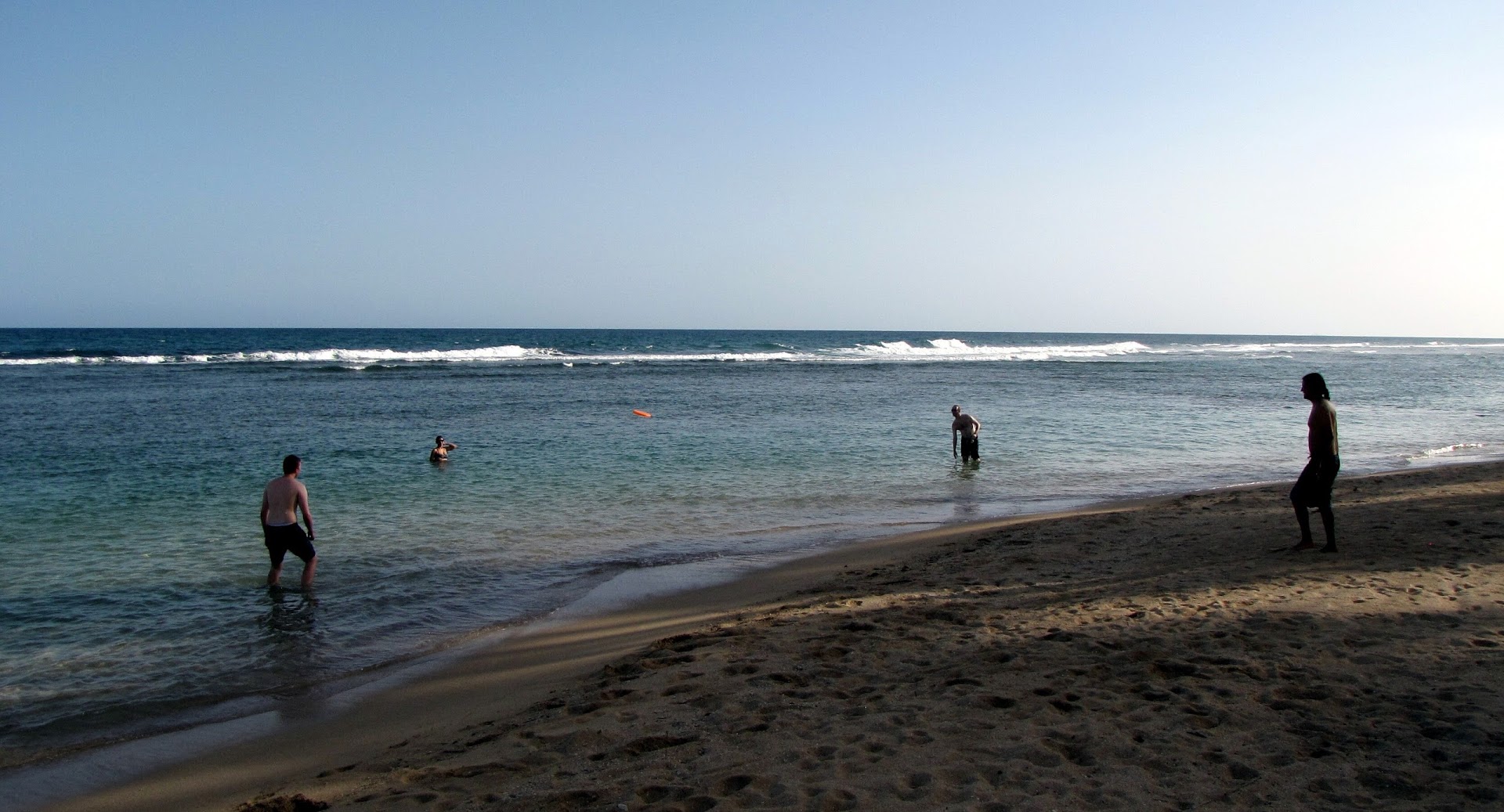 The final competition was a fairly relaxed affair with just 5 events, so we had plenty of time to take it easy, enjoy the atmosphere and meet heaps of people from another fantastic speedcubing community.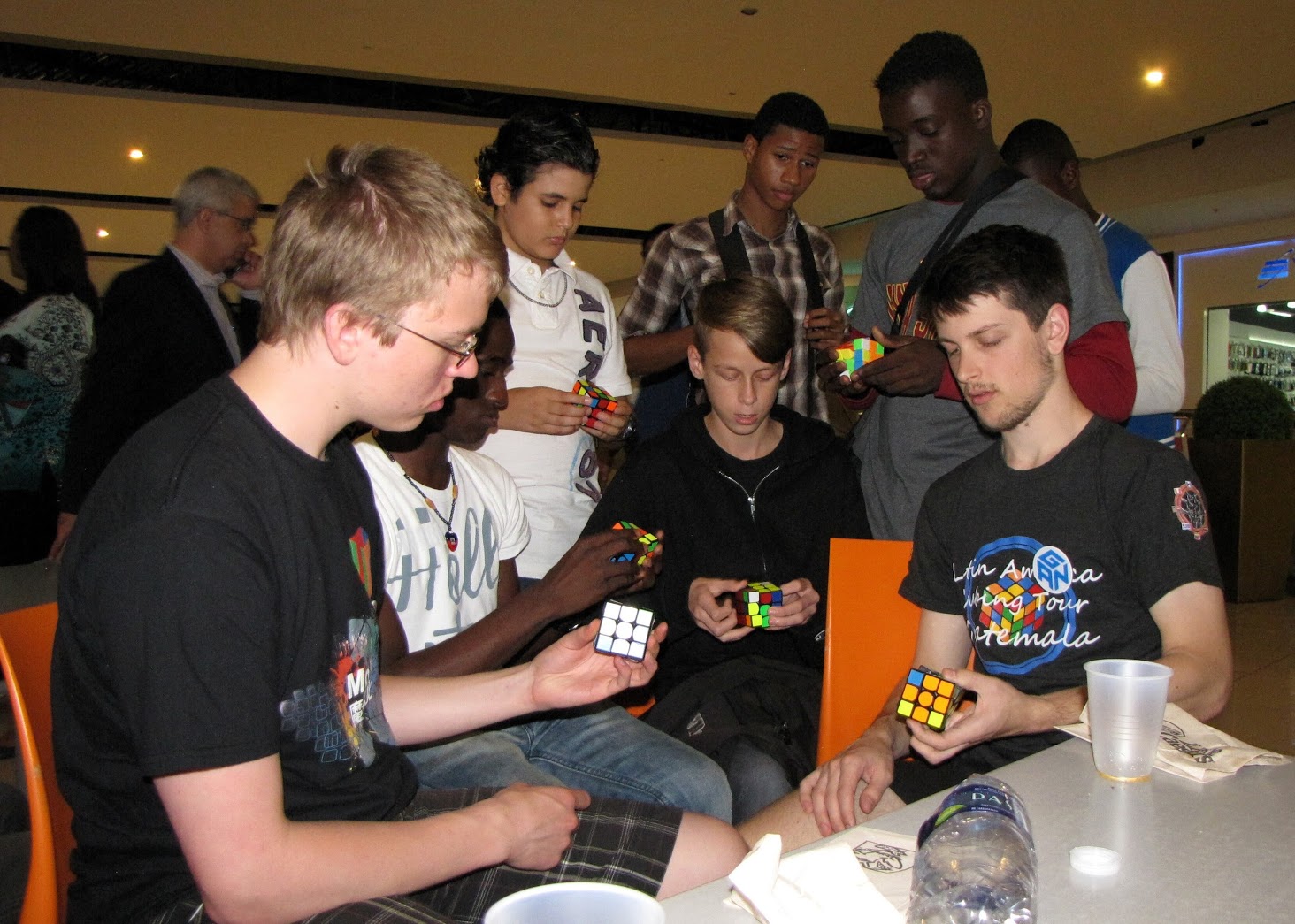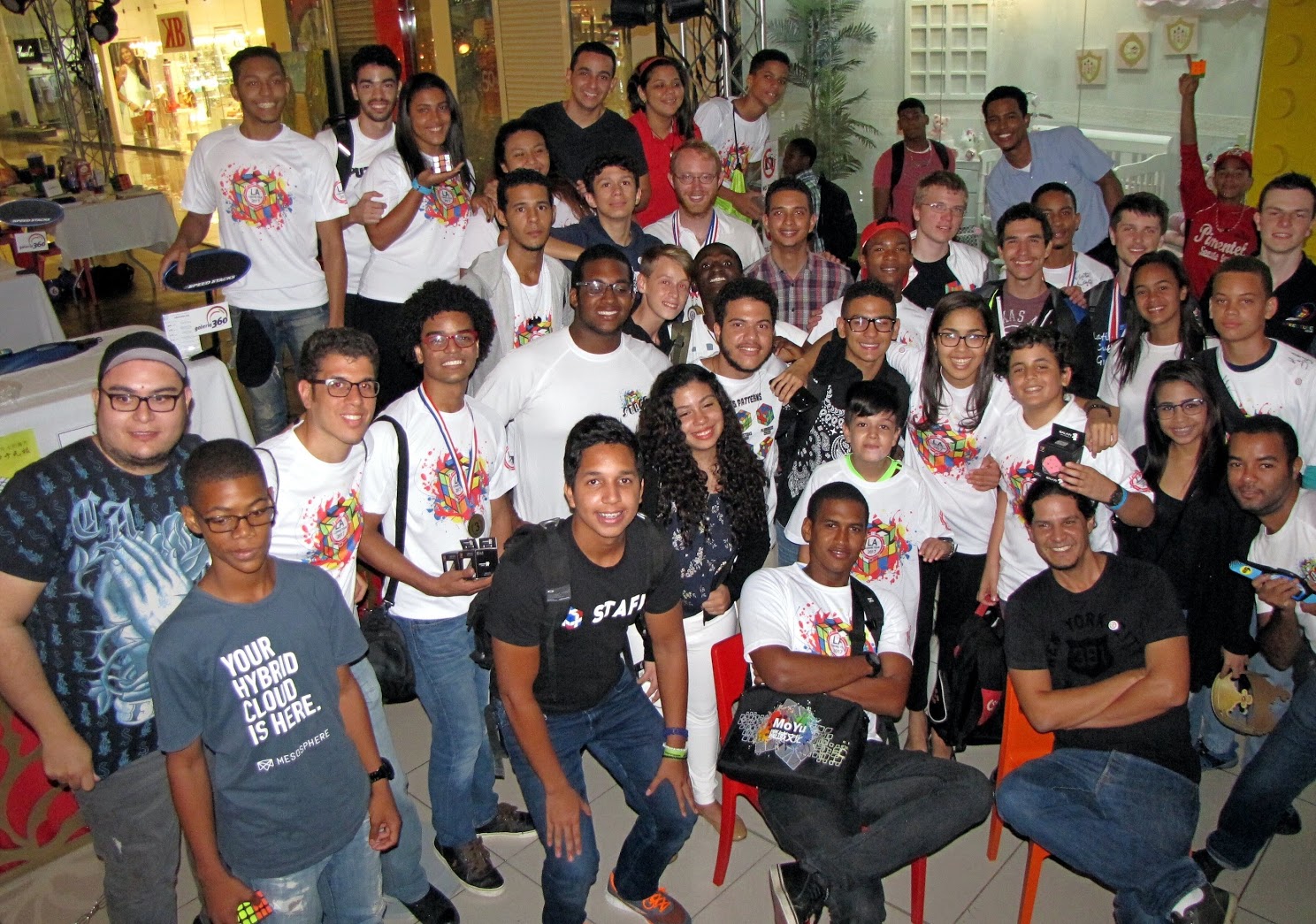 We woke up the next morning to head to the airport, but not without encountering some final hurdles including no running water, and a policeman who demanded a bribe in order to let us get on the freeway to the airport. Once that was out of the way, we sadly had to say our final goodbyes and go our separate ways.
This tour was without a doubt the best and craziest experience I've had in my time speedcubing - it's one thing for Natan to come up with ideas like this, but to actually execute it is madness. I had to take a look back at the spreadsheet he made to double check a few things for this blog post, and saw that it was created on June 4, 2016. That's almost a year of planning and coordinating in order to pull this off - it was hilarious that only halfway through the trip, he started talking about a second tour at some point in the future, hilarious in a good way.
Thanks again to Claude Cantin for allowing me to share his photos. Check out his full photo albums at the links below - the ones in this post are only a very very small sample!
Thanks to all organisers, volunteers, delegates, and sponsors of the competitions in Lima, Chia, Guatemala City, and Santo Domingo.
Thanks to our hosts in Lima - Yuri and his family, Jose & family, and the Huanqui family, in Chia - Wilson and his family, in Guatemala - Adrian, Sofia, Angel and Nancy (and all families!!), in Merida - Oscar & friends and family, and in Santo Domingo - Nestor and Marlene.